See A Dentist Now
Speak with an online Cigna dentist 24/7 for issues including tooth aches, infections, and dental emergencies.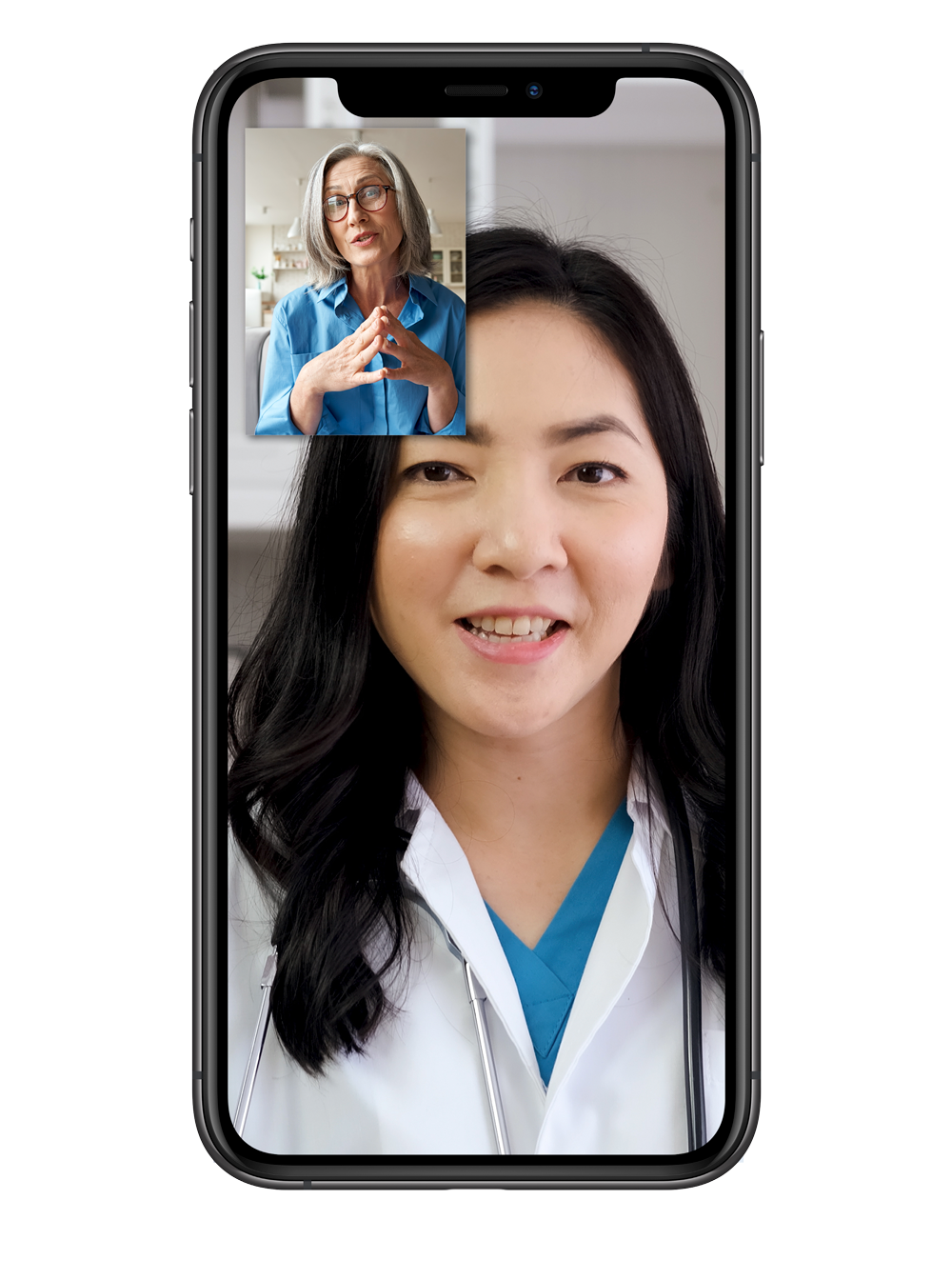 SmartScan
Follow the guides to take 5 photos of your teeth to receive a FREE personalized oral health report.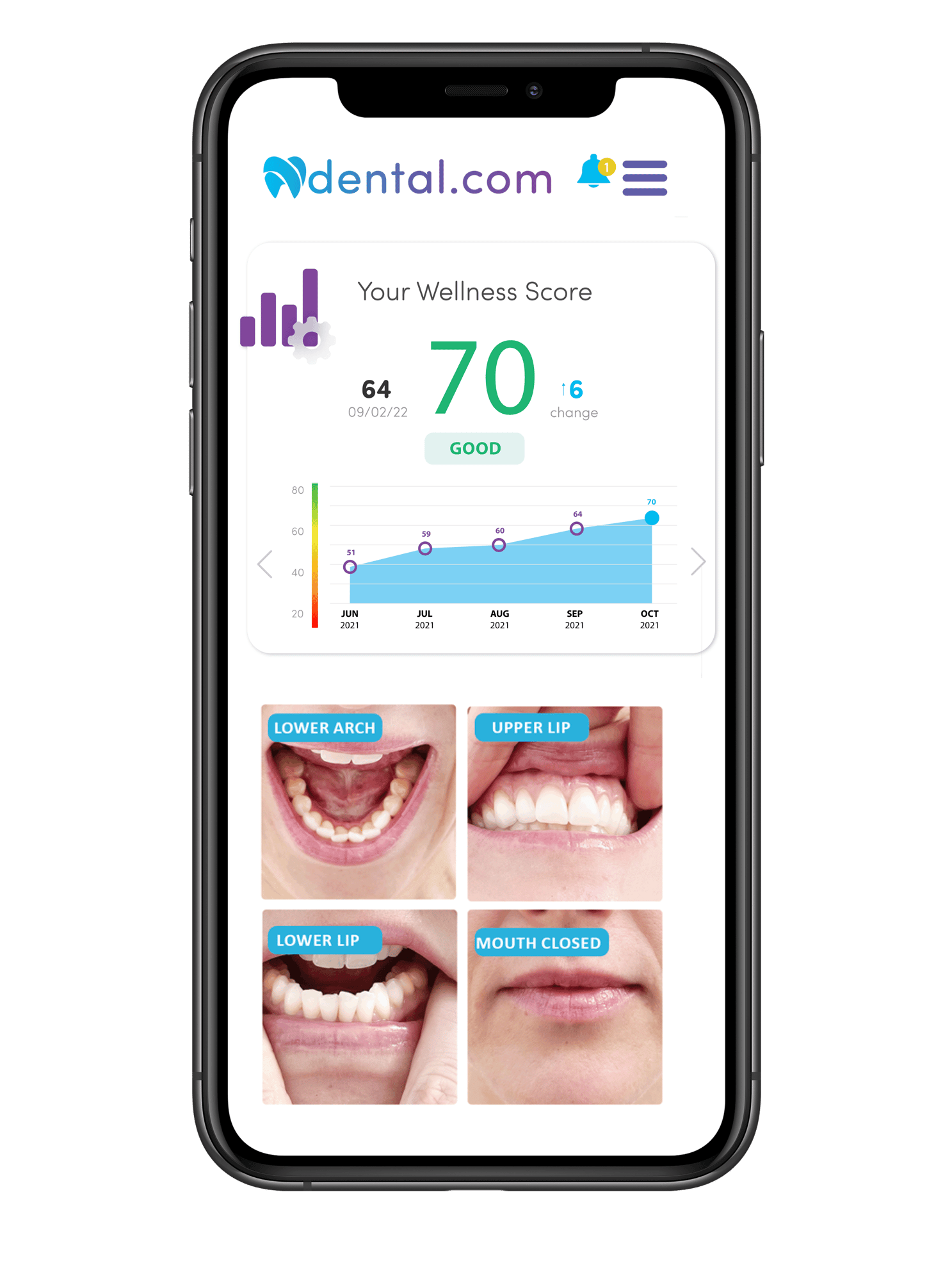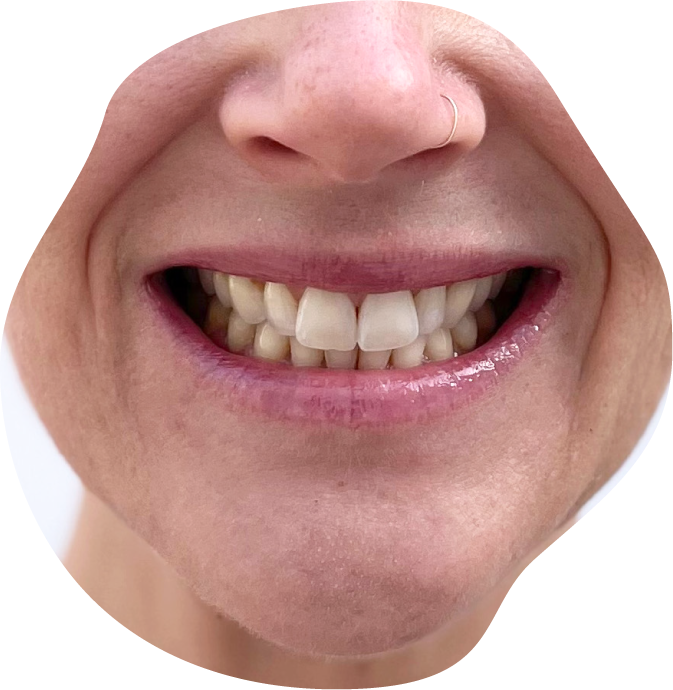 How It Works
Create your dental.com account
Select See a Dentist Now or SmartScan to begin
SmartScan will show you how to take 5 photos of your teeth
Get your score delivered in your secure, personalized patient portal
To see a dentist immediately, fill out a brief questionnaire and get connected with an online Cigna dentist in minutes
Frequently Asked Questions
What is Smart Scan?
Smart Scan is a new, free screening service available to Cigna Dental members which allows customers to take a guided series of pictures of their teeth. These pictures will be evaluated by Artificial Intelligence and a licensed, in-network Cigna dentist to provide the customer with an assessment of their current oral health.
What is Smart Scan all about?
Smart Scan is intended to provide our customers with a free dental health screening. Anyone can benefit – whether you just want confirmation your teeth are in great shape, you've not been to the dentist in a while and want a sense of your current oral health, or maybe you're nervous about going to the dentist and want a low-stress way of finding out how to get back into a regular oral health regimen.
What are the benefits of getting this data?
Peace of mind, knowing the current level of your oral health
Great tips on how to improve your oral health care regimen
Early identification of potential areas that require a dental visit so you can, perhaps, avoid more extensive (and costly!) dental work
My privacy is very important to me – how does this program affect my privacy? Will my pictures or information be shared with any third parties without consent?
Cigna Dental Virtual Care and Smart Scan are operated by Dental.com, a Cigna Dental partner who has passed a rigorous examination of their security practices and is HIPAA compliant. Individual customer details are not provided to your employer or to Cigna Dental. Information is not shared with any third parties
What do I need to have in order to participate in the program?
First, you'll need to be able to access the internet from a computer or laptop. Once you set up your account information and you're move to the step where pictures are taken, you'll need access to a smartphone to take the pictures.
How long does the entire process take?
Once you log on, the process of reading and following the directions should take less than 5 minutes. Once complete and the pictures are uploaded for review, you will get your oral health screening results in about an hour.
How do I take the pictures?
When you log onto the website, you'll be given a series of directions. Once you've begun the portion of the process that requires a smartphone, you'll be given very specific directions on how to take the pictures. Specifically:
You will use your smartphone to take a series of pictures to show the surfaces of various teeth
The process outlines how to hold the camera and what you can expect in terms of the types of pictures that will need to be taken
There is also a disclaimer to help you understand this is only a screening – the results will provide a directional indicator of where their teeth rank in terms of oral health
The entire process of taking pictures takes approximately 1-2 minutes
What happens after I upload my photos?
Once the series of pictures is uploaded to Dental.com, the following occurs:
Each photo is examined by Artificial Intelligence to determine potential cavities or areas of concern
A Cigna Dental network dentist reviews the pictures and the AI data
A final score is determined and sent back to the you
Once complete, you will receive an overall '

green

', '

yellow'

or '

red

' rating for your oral health status
Areas singled out by the AI software and the dentist will receive individual color designations
Suggestions on how to improve your oral health will be provided
What happens after I'm done with the screening?
It's up to you! If you want to discuss your results with a Cigna in-network dentist using teledentistry, you can roll right into a teledentistry appointment (frequency limitations and annual maximums apply). Or you can get a referral to an in-network Cigna dentist in your area for an in-person consultation.
If your results require additional services and you're both a Cigna Dental AND Cigna medical customer, you may qualify for extra services at no additional cost to you by enrolling in our Oral Health Integration Program.
Who answers calls when a customer accesses Cigna Dental Virtual Care?
Cigna Dental Virtual Care is powered by Dental.com, a Cigna partner. Their network of licensed dentists have been credentialed by and in-network with Cigna Dental.
Can a dental.com dentist prescribe medications if I need them?
Dentists can prescribe medications such as antibiotics and non-narcotic pain relievers. The dentist will send any required prescriptions to the pharmacy of your choice. There may be costs associated with filling the prescription, depending on your medical or prescription plan.
How do costs and claims work with Cigna Dental Virtual Care?
Cigna Dental Virtual Care consults are processed as in-network claims on your plan, and have no co-pay or coinsurance costs. If your plan has frequency limits (for example, if your plan only covers two exams per plan year), these consults will count toward those limits. They also count toward the annual dollar maximum on your plan (this is the maximum dollar amount your plan will pay toward covered services in a plan year).